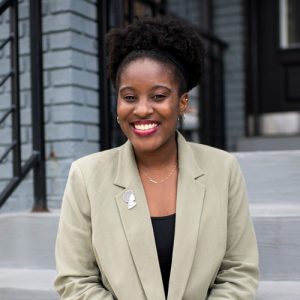 People of the District welcomes guest DC Councilmember Christina Henderson
WIT mourns the passing of board member Rebecca Roy
WIT dedicates month of May to inspiring connection #witconnection
For its final show before a summer hiatus, WIT's weekly show People of the District will feature recently elected DC Councilmember Christina Henderson. WIT ensemble Hellcat will interview Henderson and perform an improv set based on the interview.
Henderson is a dedicated public servant and education policy advocate, with deep experience in, and passion for, promoting more equitable outcomes in DC and nationwide. As a trusted political advisor, Christina has counseled United States Senators, DC Council members, and state and local education officials on an array of domestic policy issues that deeply impact families and children.
RSVP AND WATCH THE SHOW ON FACEBOOK LIVE
Produced by Erick Acuña, People of the District has been a weekly mainstay of WIT's virtual programming and has featured interviews with a diverse array of DMV residents and performances by DC-area improvisers.