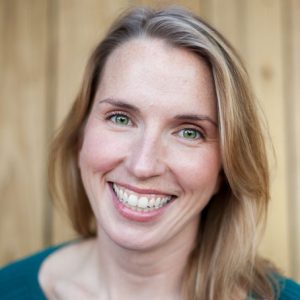 WIT mourns the passing of board member Rebecca Roy
WIT opens registration for summer in-person classes
People of the District welcomes guest DC Councilmember Christina Henderson
WIT's staff and board are saddened to share the passing of board member Rebecca Roy. Rebecca passed away on May 24 in Alexandria, Va., following a courageous eleven-month fight against large cell neuroendocrine cancer.
"I don't think there was anyone who met Rebecca who did not immediately feel the warmth and playfulness of her spirit," said WIT Artistic/Executive Director Mark Chalfant. "She will be missed by all who knew her. We hold all of Rebecca's family and loved ones in our hearts during this difficult time."
Rebecca was a former WIT student and an Equity Actor. She began her professional career with The Barter Players Company at Barter Theatre in Abingdon, Virginia. During her tenure with Barter, she served as an actor, stage manager, company tour manager, and in a variety of other roles, ultimately serving as the Director of Outreach. Rebecca relocated to Alexandria, Virginia in 2012, where she continued performance studies at the Studio Theatre Acting Conservatory in Washington, D.C. She also served the conservatory as a work-study volunteer.
To learn more about Rebecca and how to support her family, visit her memorial website.