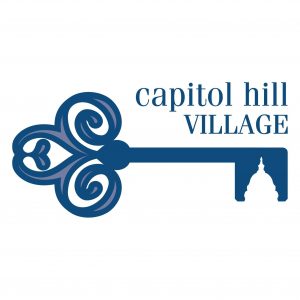 "I feel like I am a child again": WIT launches eight-week program for seniors
Jonathan Murphy: How WIT's community programming grew during COVID
Join WIT for free online game night playing Codenames
Washington Improv Theater launched a full eight-week session of improv classes for seniors at Capitol Hill Village, a nonprofit that works to sustain and enrich the lives of seniors in DC.
Capitol Hill Village came on to WIT's radar in 2019, before the pandemic, when a WIT student connected the organization with Education Director Jonathan Murphy. Murphy arranged a pilot workshop for their community, led by instructor Cara Popecki. The workshop was such a hit with the seniors they wanted us to come back as soon as possible.
Here are a few of the comments made by seniors at Capitol Hill Village after WIT piloted an improv workshop with their community.
"It's been nice to meet new friends."
"I'm doing things I've never done before… thinking in new and creative ways."
"It's just been a wonderful experience. I feel like I am a child again. It's just fun, it's just joy."
Of course, the pandemic interrupted future plans, but we re-engaged Capitol Hill Village with virtual sessions in early 2021. After a couple workshops, the participants were excited to do more improv and on June 9 instructor Samantha Watson began a full eight-week session on Wednesdays.
Vernae Rahman-Smith, Member Service Coordinator for Capitol Hill Village, praised improv's ability to let participants connect, laugh together, and take a break from thinking about the pandemic. "Our members really appreciated the opportunity to just have some fun and do child-like things again," she said.
A core group of seniors will take each weekly class, but each session will be open to drop-in participation cfrom their network of older adults. Participants are encouraged to keep coming back for a weekly dose of joy and laughter while making new friends.