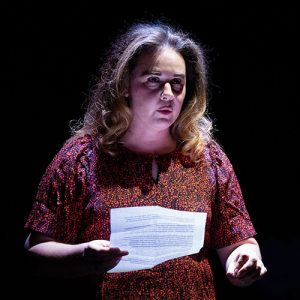 WIT Production And, Scene! Holding Auditions
Entrepreneur Beth Z. Rosen brings improv skills to officiating weddings
Heavy Rotation Seeking New Members
WIT production And, Scene! is holding auditions this April! Audition slots are available on April 7, 9, and 10. Auditions will be held in the Source Black Box on April 7 and in the rehearsal room on April 9 and 10.
And, Scene! seeks improvisers who can build a character, relationship, and philosophy with strong commitment and justification while opposite someone who is fully scripted.
Each audition will consist of a two-person scene during which a panel member will read lines of a play while the person auditioning improvises, an improvised monologue, and a final two-person scene during which we will add an element of "surprise" such as music that the improviser must adapt to.
Learn more about And, Scene!