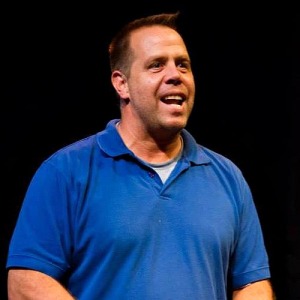 Pete Bergen
Washington Improv Theater
Sean Murphy
Rich Nyman
Pete Bergen has been entertaining audiences for years as both a stand up and an actor. He has been through the improv curriculum at the DC Improv, The Upright Citizens Brigade Theater in New York, and here at WIT.
Pete believes that playing and reacting honestly, listening, and teamwork are essential to good improv. He also loves that the listening and teamwork skills that a good improvisor must employ, are applicable in any field. He was a founding member of the amazing longform group Bright Young Things and The Score, he can currently be seen playing with The Haddington Club. He also produces, casts, and performs in the wildly successful Chinese Menu comedy shows. He wants people to come in, have fun, and be ready to BE CHALLENGED. DO IT!
Student Feedback
"Pete is amazing and took my interest in improv to a whole other level. His passion for the craft is so infectious, and he put a lot of effort into teaching and providing examples of the concepts at work."
"Pete was a great instructor. He was supportive and invested in our development as a class. He pushed us to try new things, but also held us accountable to things we'd learned the week before."
Personal Motto
Nothing is expected. Everything is appreciated.
Pete Bergen feels that what makes a good improviser makes a good co worker and makes a good person.
To be good at any of them you should be a good listener and a good team player. He feels that the idea of "yes and" is a much more fun and productive way to move forward.
Pete has been teaching and training for WIT for years. His experience as an Army veteran and his extensive experience as a service industry manager has helped shape his idea that when things start to get hectic in the workplace, that is an opportunity to be the calm in the storm and get things done. His enthusiasm will grab your attention and his competence will hold it.
In addition to his teaching and training for WIT, Pete is an accomplished performer. He has opened for some of the best stand-up comics around and can be seen performing with improv teams at festivals all over!
Personal Hero
Mike McFarland