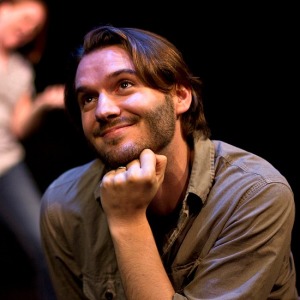 Greg Tindale
Washington Improv Theater
Ellen Reiterman
Michael Bales
Greg Tindale honed his writing, performing, and directing skills at the Washington Improv Theater.
He has performed at the Upright Citizens Brigade Theaters in New York and Los Angeles, The Westside Comedy Theater in Los Angeles, The Second City in Chicago, The Sydney Comedy Fest in Sydney, Australia, and the Kennedy Center in Washington D.C., among other venues.
Greg has written multiple feature-length screenplays, television pilots, and comedy shorts. In 2012, Greg spent nine months in Los Angeles learning the secrets of Hollywood from the belly of the beast. He survived and came out a wiser man.
Photo by Andrew Bossi
Childhood nickname
The Candyman
Favorite Historical Figure
Han Solo
In 2004, Greg Tindale began his career as an entrepreneur in real estate sales.
He read every book and attended every conference on branding, marketing, sales techniques and corporate culture. Two years later, Greg took his first class at the Washington Improv Theater. He found the lessons he was learning through Improv comedy mapped over exactly on the lessons he learned in the business sector. By applying the core concepts of Improv to his business, Greg saw his unit sales and net profits rise year over year.
Greg has facilitated improv workshops for representatives from The Wall Street Journal, The New York Times, Facebook, YouTube, NPR, WFMU, ABC News, NY Daily News, Deloitte, Vox, Ashoka, and Quartz among other companies. Greg regularly performed with the WIT company ensembles JINX and Jackie including shows at The Second City in Chicago, the Upright Citizens Brigade Theater in New York, and the Kennedy Center in Washington DC.
Personal hero
The Incredible Hulk
Favorite historical figure
Han Solo