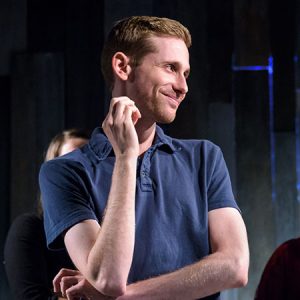 Peter Narby
Washington Improv Theater
Sherry Edmonds
Cat Fullerton
Peter grew up mostly in Buffalo, NY, and vaguely remembers beating Rob Gronkowski at four-square in high school gym class.
In graduate school, Peter performed for three years with UC Davis's premier (and only) improv troupe, Birdstrike Theatre. Peter then had a brief stint at the Sacramento Comedy Spot before moving to DC and taking classes at WIT.
Peter studied agriculture in college, and it was in Equine Biology and Management class that he discovered he's afraid of horses. He earned his master's in soils and biogeochemistry in California in 2015, and then made his way back to the east coast. He currently works in environmental policy and is tickled pink to perform at WIT.
Peter welcomes a four-square rematch at any time, Gronk.
Number of Times Kissed by Hillary Clinton
1