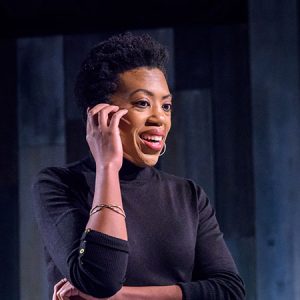 Nicole McCauley
Washington Improv Theater
Kelsey Peters
Sherry Edmonds
Nicole is a WIT grad who auditioned for Harold teams on a whim and has been suffering from imposter syndrome ever since. 
She started her improv journey by taking a WIT class in 2015 as a way of meeting new people and as a way to fill up her empty schedule (she was literally bored out of her mind).
Nicole is a super proud Detroit native and uses improv as a way to "feed her soul" and release her inner clown—which can be a tad inappropriate at her day job as an ICU nurse.  Although her work can be difficult at times she finds relief working on her summer body (it's a year-long effort) and blowing all that work with her love for new food adventures in the DC area.  The rest of her time is spent studying comedy, taking acting classes, and half-finishing novels.
Photo by Jeff Salmore
Favorite Historical Figure
Oprah is historical right?
Hidden Talent
Snappy comebacks when the person has already left.