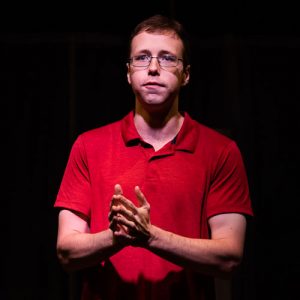 Martin Steger
(he/him)
Washington Improv Theater
Ellie Klein
Matt Strote
Martin began doing improv as a way to get out more. He will cease once he achieves his goal of performing a monoscene on the RMS Lusitania.
Martin has completed the curriculum at Washington Improv Theater and has also taken classes at Dojo Comedy. He plays on the independent teams Couch Money, Pizza Party, and Ur Mom's Address as well as on One Wet Dog at Dojo Comedy and Bring Back the 90s at Unified Scene Theater.
Martin once saved a friend's bulldog from drowning. The next time the bulldog saw him, the bulldog ran through Martin's ankles in pursuit of a football, toppling him. Martin still does not regret saving the bulldog.
Personal motto
That doesn't sound like a Martin problem.