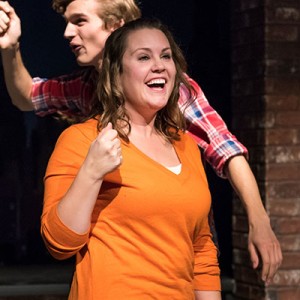 Kristin Brown
Washington Improv Theater
Matt Grossman
Dina Finkel
Kristin Brown is originally from Paoli, Penn. and has been performing improv in the DC area since 2013.
She took her first improv class in an effort to cure her crippling fear of public speaking, which didn't work very well. But it DID unleash a previously-unrealized love for improv.  She is a member of the indie troupe The Rich and The Richer and has performed in FIST, Improvapalooza, and other WIT shows.
By day, she works as a TV news producer for a network that people either really, really love or really, really hate.  She has learned since to lie about where she works.
Childhood nickname
Downtown KristinBrown
Best dance move
The Windshield Wiper (both the "light drizzle" and "thunderstorm" versions)