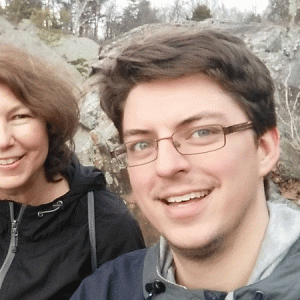 John Roller
Washington Improv Theater
Deborah Cotter
Henry Ring
John Roller thinks that improv teaches all the important life skills: critical listening, being in touch with emotions, and how to count to five.
John loves watching people embrace the camaraderie and fun of improv. He feels that all people have uniquely fascinating qualities, and wants to discover what those are. John also loves the way that improv can help hone listening and communication skills. He thinks improv can be funny too; but really, that's just a bonus.
John first started taking classes when convinced by his grad school roommate in 2012. This is why he firmly believes that sometimes peer pressure can be a good thing. Sometimes. John is a shy extrovert, and improv has really helped him with something he has been trying to achieve for quite some time: breaking out of his shell.
When not doing improv, John can be found running, playing soccer, or attempting to get his friends to play that new board game he just bought. He is also on a quest to find the best soft serve ice cream.
Student feedback
"John was very supportive of all of the students. He gave great feedback, advice, got to know us outside of class and tried to help everyone get to know each other better."
"John was great with examples that really helped explore concepts of Level 1 and the foundational skills. John is also emotionally aware of each student's approach to the class. It was encouraging to have a teacher identify the reasons why I was taking the class and help me face them more honestly."
Guilty Pleasure Movie
The Day After Tomorrow
Fictional Hero
Ellen Ripley