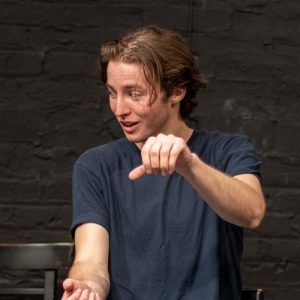 Jack Barnes
(he/him)
Washington Improv Theater
Mikki Smith
Doug Choi
Jack Barnes is a theater kid turned improviser from Atlanta, Georgia.
Jack began improvising in 2018 inspired by Tina Fey's Bossypants and 144p YouTube videos of Colin Mochrie. He moved from Atlanta to DC in 2019, completed the WIT curriculum in 2020, and plays with the indie troupe Please & Thank You.
Jack believes "utilize" is just the word "use" wearing a fancy top hat and monocle. He can send you unflattering pictures of his cat, Oliver, free of charge. In his free time, Jack writes letters to Jeff Probst asking him to make Survivor once again last 39 days.
Favorite Snack
Spoonful of creamy peanut butter