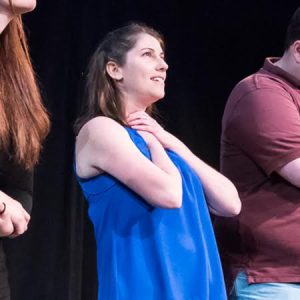 Isabel Galbraith
Washington Improv Theater
John Carroll
Liz Sanders
Isabel Galbraith started taking improv classes to meet funny guys (which she did!), but the one she fell hardest for was improv himself.
After going through the WIT curriculum, she got into relationships with Hot & Sweaty,Temporary Surcharge, and Cake Bagel, and can currently be seen out on the town with Madeline and Herringbone.
Rumor has it she's enamored with the patient, realistic improv stylings of TJ & Dave, but she's careful to never belabor the point with interminable monologues about why, nor does she go on and on about her favorite comedy shows.
Best Dance Move
Grand jete
Favorite Historical Figure
Robert Frost