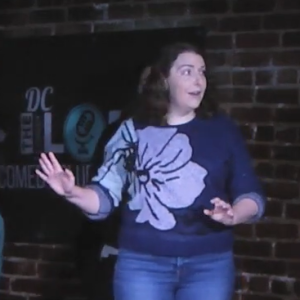 Betsy Milarcik
(she/her)
Washington Improv Theater
Chris Clark
Diego Dew
Betsy's innate corniness stems from how much Nick at Nite she watched as a child.
Betsy first got involved with comedy when she took several sketch writing courses through ImprovBoston. She quickly became intrigued by other forms of comedy when she heard that improv classes were just as fun, but had less homework. Since then, Betsy has completed the curriculum at WIT. She currently performs with indie teams Live and Local and Imagine Wagons.
When she isn't improvising, Betsy is probably a lot like you. She too enjoys trying out new coffee shops, exploring local hiking trails, and dreaming of what country she'll visit next.
Favorite historical figure
Betsy Ross (representing for the Betsys!)
Hidden talent
Killing plants