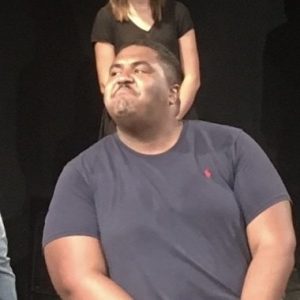 Al-Hassan Koroma
(he/him)
Washington Improv Theater
Simone Webster
Marissa Chaffee
Al was born and raised in DC. Unfortunately, he can never revisit his origins, as the hospital where he was born, The Columbia Hospital for Women, was converted in condos.
Al went to a friend's Level One showcase in early 2018, laughed a bit, and thought to himself, "That would be a fun thing to do." The next day he started his journey at WIT by signing up for a class. Since completing the WIT program in the spring of 2019, he has continued to play with his indie team Laundry Day, and has been a TA for a WIT class.
Fun fact: He's been to every continent except for Antarctica, though he's planning on going for his 30th birthday next year.
Childhood Nickname
People used to call me Allison because they couldn't say my name right. Does that count?
Favorite Snack
Flamin' Hot Cheetos