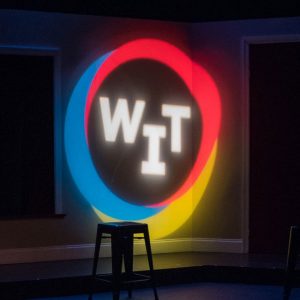 WIT Suspends Public Activities to Help Prevent Coronavirus Transmission
Give a gift to yourself while supporting WIT: Get a gift card
WIT restructures diversity scholarship to further increase access
In an effort to protect our patrons, students, performers, and staff from transmission of the novel coronavirus, WIT is suspending all public activities until the end of March, effective immediately. This decision was made by WIT staff after DC Mayor Muriel Bowser's declaration of a public health emergency on Tuesday, March 11, advising that non-essential public gatherings be cancelled throughout March.
WIT's activities will be impacted as follows:
The Fighting Improv Smackdown Tournament will move to the summer, pending scheduling availability. Performances by WIT's company ensembles may take place in April in lieu of a truncated tournament. WIT will issue refunds for all tickets purchased so far.
Harold Night and Harold team activities will be cancelled through March 29 – Harold night may return March 31 (TBD). Additionally, Harold team auditions set to take place this weekend will be rescheduled.
Currently enrolled students will be contacted with options for finishing their classes. If you are a current student, please bear with us as we process a large volume of student correspondence. Student showcases scheduled for March have been cancelled. Spring session students will be notified of schedule changes as updates become available.
Improv for All workshops for the month of March have been cancelled. Registrants can sign up for future workshops.
WIT@Work trainings will continue at the client's discretion.
"While making this choice was a disappointing one, it was ultimately our only option," said WIT Artistic/Executive Director Mark Chalfant. "Our staff feels strongly that this is the only responsible choice we could make to do our part to slow the spread of the coronavirus. We will continue to update the community as our programming resumes, hopefully soon."