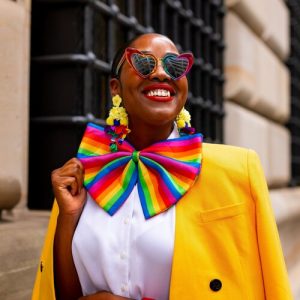 WIT spotlights ten guests for upcoming People of the District performances
Ward-Wide Tour: WIT brings Improv for All workshops to all eight wards
Entrepreneur Beth Z. Rosen brings improv skills to officiating weddings
In Washington Improv Theater's spring performance series starting April 22, we'll feature ten performances of People of the District—an improv show based on an interview with someone doing amazing things in DC. First, we interview a special guest about their life, their vocation and passions, and what makes DC special to them. Then we'll improvise a fun and freewheeling montage of scenes inspired by our interview.
People of the District has a rotating cast for each show.
WIT's spring shows also include The Cookout (a celebration of Black improv in the DMV), three performances of And, Scene! (a project that fuses scripted content with improv), and shows by WIT's ensembles and special guests. Line-ups change with every performance.