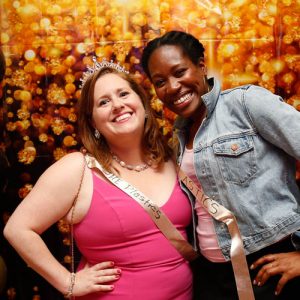 WIT seeks volunteer members for board-led development committee
Should I put improv on my resume? Short answer: Yes!
Improvapalooza Accepting Submissions
WIT seeks to add non-board volunteer members to our board-led development committee in order to help the organization surpass its fundraising goals and advance its mission. This committee supports board fundraising activities, implements the organization's spring fundraiser, and plans pro-active fundraising initiatives in collaboration with WIT staff.
Our ideal candidates possess interest and some experience in development/fundraising. Possible areas of expertise include major donor prospecting and cultivation, sponsorships, and event fundraising. Roles on the committee can be tailored to meet individuals capacity and areas of expertise.
Requirements:
Ability to attend development committee meetings approximately monthly (weekday evenings, in-person preferred with some flexibility to call in)
Some fundraising experience and knowledge of fundraising principles
A desire to grow WIT's donor base and culture of giving
Please fill out by 3 PM on Tuesday, July 16 for a first round of consideration. This form will remain open and candidates will be considered on a rolling basis.