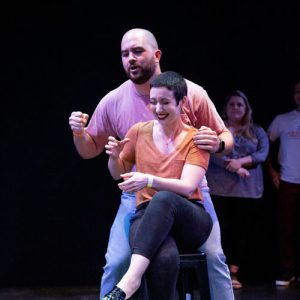 WIT Releases FY21 Annual Report
WIT@Work faces a new competitor: Llamas
Let's Taco 'Bout Improv: A Conversation With The Taco Bell Sommelier
Washington Improv Theater has released our annual report for fiscal year 2021 (July 1, 2020 – June 30, 2021) which includes a full year of activity produced under quarantine including virtual classes and performances like Hold Up and POTUS Among Us.
WIT's accomplishments for FY21 include:
Producing 160 virtual performances, including the fifth edition of POTUS Among Us, weekly reunions of Harold Teams from years past, and the birth of Hold Up.

Spreading levity and laughter to hundreds of WIT community members with free, virtual Improv For All workshops.
Continuing to hold weekly class sessions with our longstanding community partners while forging connections with new groups like Project Create and Capital Village Public Charter School.
Helping organizations acclimate to remote work and foster team spirit across distances with WIT@Work workshops and trainings.
Collaborating with Young Playwrights' Theater's AROW program (Abolishing Racism and Oppression in the Workplace) to conduct an assessment of WIT's policies and practices, which will guide us in becoming a more inclusive, accessible, and anti-racist organization.
As WIT works to get back to get full strength, now is the perfect time to become a monthly donor to WIT. We're seeking to find 40 new or increased monthly donors by the end of October—will you join us?