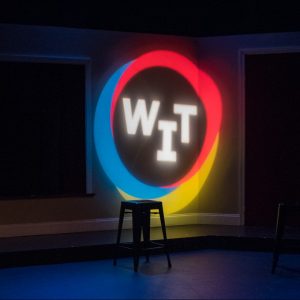 WIT partners with Young Playwrights' Theater for anti-racism work
Jonathan Murphy: Everyone deserves joy
Level up your workplace communication skills
As part of its ongoing anti-racism efforts, Washington Improv Theater will begin an engagement with Young Playwrights' Theater's (YPT) Abolishing Racism and Oppression in the Workplace (AROW) program.  Beginning in January 2021, YPT will consult with WIT as we build and implement meaningful anti-racist and anti-oppressive policies and procedures throughout the organization.
As part of this work, YPT will conduct a review of WIT's organizational culture and norms, internal policies and procedures, external programs, marketing, and development strategies. This engagement will include in-depth conversations with WIT's staff leadership and board members as well as key stakeholders and community members.
"As we work toward becoming a more anti-racist and anti-oppressive organization, I'm thrilled to begin our work with Young Playwright's Theater, whose staff are uniquely qualified for this work," said WIT Artistic/Executive Director Mark Chalfant. "We are especially glad to engage a peer nonprofit arts organization to conduct this work with WIT. Our initial conversations with Jared and the team at YPT have already demonstrated their insightful point of view and solid methodology for facilitating organizational growth."
YPT is a 25-year-old arts organization in DC that inspires young people to realize the power of their own voices. After undergoing an intense multi-year process to move toward becoming an antiracist, anti-oppressive organization themselves, they know first-hand the pitfalls, stumbling blocks, and rich rewards of such an endeavor.
"YPT is excited to work with WIT in advancing our AROW initiative to create antiracist and anti-oppressive spaces throughout our DC theatre community," said YPT Program Director Jared Shamberger.
WIT and YPT plan to establish a formal recommendations and action plan in June 2021. YPT will continue to meet with WIT for accountability check-ins through September.
Published:
December 16, 2020