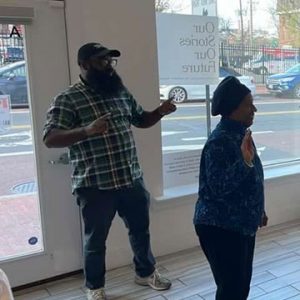 WIT awarded its largest-ever grant from National Endowment for the Arts
WIT launches series of free improv workshops for LGBTQ community
Who's Who: FIST 2023
Washington Improv Theater is pleased to announce it has been approved by the National Endowment for the Arts (NEA) to receive a Grants for Arts Projects award of $15,000 to support its ongoing work with Project Create. The grant is WIT's largest-ever grant from the NEA.
Located in Ward 8, Project Create provides opportunities for creative youth development through accessible, multidisciplinary arts education to empower young people and amplify their voices. The organization's programmatic goals are to create art, opportunity, and community.
This grant provides continued support for afterschool improv classes at Project Create, as well as another year of evening classes for adults at the center. The adult classes are free for DC residents living in Wards 7 and 8. Youth classes are free for Project Create's community members.
In 2022, the NEA grant funded multiple adult classes at Project Create. WIT enrolled 26 Level 1 students, 20 Level 2 students, and 7 Level 3 students at the venue. A Level 3 class taught by Darnell Eaton and a Level 4 class taught by Caroline Howe begin this month at Project Create and are funded by the new grant.
This award is WIT's fourth grant from the NEA. It is one of 1,251 Grants for Arts Projects awards totaling nearly $28.8 million that were announced by the NEA as part of its first round of fiscal year 2023 grants.
Published:
January 10, 2023