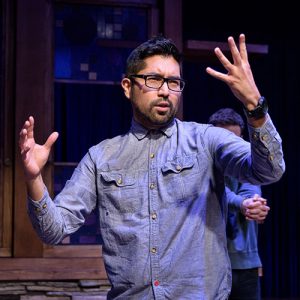 WIT announces auditions for rock music-themed show
Harold team auditions to take place on May 5
Hellcat becomes WIT's newest company ensemble
Washington Improv Theater will hold auditions on April 28 and 29 for a rock music-themed show helmed by Erick Acuña and co-created by Alan Prunier. The show, which has the working title Rock Prov is an improvised comedy about pursuing dreams along the road with a rock band. The cast (comprised of improvisers who are musicians and non-musicians) will stage a comedic improv show that mixes live music and improv.
The world of music is filled with specific characters that have a distinct feel. All of us have experienced it from a different perspective. That's why the project wants to create an uplifting, and empowering experience themed around a rock band.
LEARN MORE AND SIGN UP TO AUDITION
Sign up to audition by Sunday, April 22 at 11:59 PM. The artistic team seeks cast members with at least one year of improv experience. Completion of the WIT program or equivalent training is a plus. The ability to sing and/or playing an instrument is a plus but not a requirement. Gender minorities, LGBTQ+ individuals, women, and/or people of color are encouraged to audition.