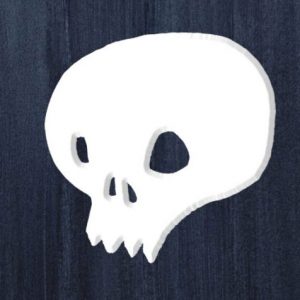 Q&A with Lura Barber and Zach Mason: The Directors of In Lieu of Flowers
Four new members join WIT's board of directors
Harold team auditions to take place on May 5
Lura Barber (Nox!) and Zach Mason (Diviglio, Colossus) will debut their new special project In Lieu of Flowers this May as part of Road Show: Interplay. We asked the creative duo to talk about the show's conception and the difficult balance of drama and comedy.
Tell us: What is In Lieu of Flowers? What can audience members expect out of this show?
Lura: In Lieu of Flowers will start with a guest from the audience being interviewed by Zach and I onstage. Based on that interview, the cast will create that person's ideal funeral and show imagined scenes from their world before and/or after their death. You can expect to see both humor and pathos being explored using specifics from the guest's life. What you won't see is the cast mocking or "roasting" the guest — the humor is more grounded in relationships and people caring about each other. Both directors and all members of the cast have had the experience of being interviewed and seeing their own funerals on stage, so we know what the guests will be going through! I would call the experience both freaky and deeply moving — in my funeral, one of the cast played my toddler niece as a 15-year-old giving a eulogy. During my interview, I had said that I wanted to be remembered as a "cool aunt," and through In Lieu of Flowers, my wish was fulfilled.
Zach: Because of the intuition and extrapolation of the cast, one thing that has happened, without fail, in every run of this show, is the playing out of details about the friends and family of the "deceased" that never came up in the interview: pet names, ways of speaking, in-jokes, etc. "Oh my gosh. That's exactly what my step-mother's like." In addition to the exploration of death and grief, the show has – I think – a lot to say about the commonalities and universalities of our lived experiences.
How did the idea for the show originate? How did you guys come together as collaborators?
Zach: Lura and I took a walk to get coffee during last year's Palooza, decided that we wanted to work together, and planned to rehearse as a duo beginning in September. We met up two or three times but ended up never actually improvising. Instead, we would talk about paintings, music, comedy, and – eventually – pancake art. Lura was shocked that I'd never seen videos of people drawing puppies on griddles with batter and casually mentioned, "I'd totally want pancake art at my funeral." I said, "That would be a good show," and by the end of that "rehearsal" we'd sketched out the idea of a funeral show based on an audience interview. To give everyone a peek into the overall timeline, we reached out to WIT's Artistic/Executive Director Mark Chalfant in mid-October, went back and forth refining the show until December, held auditions in January, and started rehearsing in February for a show that will open in May. Lura, Mark, and I have been up to our elbows in death and grieving for seven or eight months. It's a lot but hopefully that time and effort comes through in the production; a production that Lura and I had been calling The Funeral or The Wake until Mark suggested In Lieu of Flowers, so credit where credit is due on that!
Lura: Around the time that Zach and I started talking about working together, I attended the funeral of a woman who was an acquaintance of mine and a close friend to several of my friends. During the service, and in the weeks that followed, I observed both my own reactions and those of her friends and family. Her parents held a traditional funeral Mass that was attended by an extended network of friends and acquaintances. Some of her friends stepped in to help co-parent her children. One friend got a tattoo. My own grief was less acute, but it opened up a series of questions that seem more pressing as I get older: How do I want to be remembered? What are my passions, and how can I invest more of myself into pursuing them? What can I leave behind to help my friends and family navigate my death — whether that's legal documentation of my wishes or plans for a massive party with delicious pancake chihuahuas? I found in Zach a sensitive and willing collaborator who wanted to dig into some of these dark questions with me. But, since we are both comedians, we knew that we wanted to find the lightness and humor in death, as well.
This show discusses dark themes of death and mourning—what's the balance of drama and comedy you're striving for?
Lura: Outside of religion, mainstream American culture doesn't really have anything meaningful to say about death, which is totally wild when you realize that every single one of us is going to die! I think a lot of the conversation that does happen is more about the legal or medical issues around death, staving off death with obscure diets, or some kind of fantasy about technology saving us from our own mortality. There's something darkly funny about a nation of people in denial turning to technocrats for answers about how to live and how to (never) die.
Zach: I think finding that balance has been a key to the evolution of the show. Lura and I have spent a lot of time, in rehearsals, talking with the cast about rhythm and respect; none of the runs have been completely dramatic or completely comedic and the ratio varies depending on the individual being interviewed. No matter what, we want the show to treat the life and death of the interviewee with respect and earn each laugh and each tear.
Lura: To me, art and philosophy are our best tools for understanding death and finding consolation in the experience of our own mortality. From works of memento mori, to "To His Coy Mistress," to "San Junipero," art reminds us that the pleasures of life are sweet but ultimately fleeting. Until Elon Musk defeats time itself, we're going to experience the deaths of people we love and ultimately, our own deaths. I think comedy is the perfect way to have this conversation.
Tell us about your cast. Can you tell us about any of your favorite moments from the rehearsal process?
Zach: We knew, when we first had this idea, that casting would make or break this show. If we were going to talk to a stranger from the audience and ask them to trust us with the details of their life, we needed people who could find the grounded emotions, strong relationships, and humor in those details… and play with those details in a way that respects the audience member. Everyone in this cast is a sweet baby angel who makes me very proud.
Lura: I think the cast has done a great job of balancing the drama and comedy of the subject matter in the show. There have been rehearsals where Zach and I are in tears one moment, and laughing uncontrollably the next. It's a lot like an actual funeral in that respect. Our angel babies commit so hard to grounding and heightening the emotion of these scenes that the moments of humor are surprising and explosive. And vice versa — sometimes a sad moment stops you short in the midst of laughing. It's the most dynamic emotional range of any show I've been a part of.
Zach: To rehearse the show, we've been using each other – first me, then Lura, then each member of the cast – as the interview subject so that we all know how it feels to go through the very strange process of seeing your funeral played out on stage. It feels like a low-key betrayal to get into the specifics of these rehearsal funerals, but we've seen everything from very somber events depicting profound loss all the way to manic, life-celebrating parties at Disneyland featuring a cameo by a much more Willy Wonka than you might have thought Lisa Frank. In each case, the cast built a show, choice by choice, that honored the person interviewed. I also think the week we brought in the grief counselor Shane'a Thomas – someone who helps individuals immediately after they identify the body of their friend or family member – will stay with me for a long time.
How has the show evolved from the idea you had at the outset of the project?
Lura: Without giving too much away, I will say that the general concept of the show hasn't changed much, but our sense of what needs to happen in each section has evolved considerably. We knew we wanted to have a funeral monoscene with several eulogies and we wanted to see other scenes that would show us more of that person's world before and after their death. We've worked closely with the cast to figure out how to turn those ideas into a coherent and moving 50-minute show. That process of discovery has probably been my favorite part of being a director at WIT.
Zach: Yes. Same. We came into the first rehearsal with a pretty clear vision, but the show as it is now… as it will appear to audiences when it opens in May… could only have happened through months of collaboration with the cast, crew, and theater.
You're giving a free zine to everyone who attends the run. Can you tell us more about it?
Zach: Once we knew we'd be directing this show, Lura and I got very excited about what we've been calling the ancillary materials… anything we could make for the cast, crew, or audience to help them connect with the show. The zine takes the place of the traditional show program and draws on the information that piled up when Lura and I were researching the biology, mythology, and emotional realities surrounding death and grief. We came across so many interesting concepts that we had the idea of formatting the program like a tiny death dictionary. I reached out to Sarah Fell, the sharpest joke-writer I know, and we co-authored definitions that are hopefully informative and entertaining in even measure. Then, using my background in zines and comics, I created illustrations for some of the terms, handled the layout, special-ordered art paper, worked with a local printer, and designed a custom stamp so we could finish the covers by hand. I hope it becomes an artifact that the people in the audience choose to hold on to.
Lura: We also created a Spotify playlist for the show. Music has actually played a huge role in rehearsal and will be a vital element of the show. The zine, the music, the lighting, and the staging are all aimed at evoking specific emotions within the private space of the theater. I want the audience and the cast to feel like they've shared an important experience.
Zach: I want to add that it was a real pleasure to work with the WIT staff on this show. They gave us approval and encouragement on many aspects of the show that could have just as easily been strictly utilitarian. I've said it to friends, but I'd like to say it again here: WIT has given Lura, the cast, crew, and I so much freedom to make this show what we want it to be and I can't wait for everyone to see it.