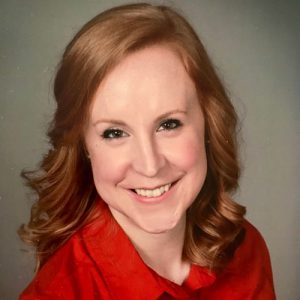 Kacie Peterson joins WIT staff as education manager
WIT Releases FY19 Annual Report
Now's the time to give! Through Dec. 31, your gift to the WIT Community fund will be doubled
Kacie Peterson will join WIT staff as the organization's new education manager. In this new role, Peterson will administer and foster the growth of WIT's educational programs, providing an excellent experience for students, instructors, audiences, and artists.
Prior to coming to WIT, Peterson served as program manager at the BalletNova Center for Dance with responsibilities ranging from venue operations, personnel management, fundraising, marketing, and volunteer management. She has also worked as the membership and grants coordinator at the National Museum of Civil War Medicine and as a development intern at Dance Place. She majored in communication and dance at Slippery Rock University.
"Kacie's experience at BalletNova is an incredible match for the responsibilities she'll be assuming at WIT," said Jonathan Murphy, education director. "In conversations with her, I was impressed by her thoughtful approach to implementing programmatic changes as well as her insightful and responsive approach to the evolving needs of a community. Her ability to think big and innovate while stewarding nitty-gritty task, was echoed by her former colleagues."
She is a graduate of WIT's training program and performs with the independent team Thunderspike.
Peterson's first day will be Dec. 10.