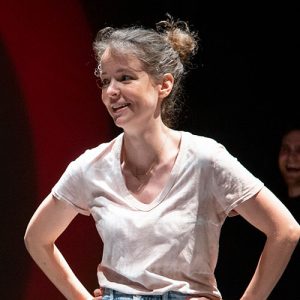 Harold Night returns June 7 with three new teams
Ask Me Anything: WIT's new run features experts on first ladies, cast iron pans, and Jon Bon Jovi
Audition: WIT ensembles Madeline and Uncle Gorgeous seek new members
Washington Improv Theater is pleased to restart the Harold Night program starting June 7. The program will feature three new teams made up of returning Harold players.
Harold Night is always pay-what-you-choose. Let us know you're coming by getting free tickets—we recommend getting to Source about 10 minutes early. At showtime, we will release all tickets and welcome walk-up audience members.
Proof of vaccination against COVID-19 (including booster) is required. Please be prepared to show your vaccine card, legible photo of said card, or insurance information, along with a photo ID. Medical-grade masks are required for audience members. For more on our policy, visit WIT's COVID Safety page.
The new teams are tentatively named Team Monster (coached by Isabelle Solomon), Team Thirst (coached by Neil Baron), and Team Wolf (coached by Jamal Newman).
Harold auditions will hopefully be held later in the summer, depending on space arrangements WIT can make as we leave Source at the end of August. WIT is working to provide continuity for Harold Night, but plans are still uncertain as we work toward finding new space arrangements.