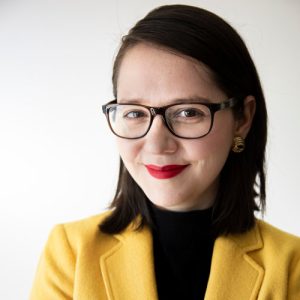 WIT welcomes four new members to its board of directors
WIT to hold Harold Team Auditions in June
WIT announces three new summer electives
Washington Improv Theater is thrilled to announce the addition of four new members to its board of directors. Each brings an impressive skill set to contribute to the advancement of the WIT mission.
The new board members are:
Peg Jobst
Peg Jobst retired in May 2022, after more than 30 years in the corporate world.  She worked for EY, AICPA, GMAC, CFAI and a few other acronyms during her a career of formulating strategy, driving execution, leading and developing strong teams, problem-solving across functions and geographies, financial planning, board governance, managing strategic partnerships, and business process/systems development. After a lifetime of enjoying sketch comedy, Peg took a formal step into the world of improv during the pandemic with classes at WIT on Zoom in 2021.  Joining forces with Hilary Joel and their sons, Peg enjoyed ensemble classes and the occasional performance of their sketch group, Momma's Boyz.
Molly Scott
Molly Scott is a passionate thought partner working alongside government, nonprofits, and business with the heart of an improviser. Molly has spent more than two decades working on issues as diverse as public health, child care, housing, immigration, education, and employment at UCLA, RAND, and the Urban Institute. Molly is passionate about helping WIT reach more people who need a little joy in their lives, and really make Improv for All a reality.
Clyde Thompson
Clyde is a government accountability and risk management professional and uses those skills to help better his community. Clyde currently works for the federal government where he conducts government accountability and program evaluation, ensuring consistent measurement and tracking among federal programs. Clyde is a native Washingtonian and former Navy Cryptologist. Clyde is thankful of the opportunity that WIT has provided him to learn improvisational comedy and hopes that by joining the board he is able to bring his unique perspective as someone served by the East of the River programming. He is passionate about ensuring that comedy remains accessible for Ward 7 and 8 residents and military Veterans.
Analía Gómez Vidal
Dr. Analía Gómez Vidal is a social science research and training professional and a certified professional coach focused on life and career transitions. She currently works as Research Director of the Golub Capital Social Impact Lab at Stanford University's Graduate School of Business. She took her first workshop, Improv for Scientists, in early 2016, looking for a hobby to balance out her routine as a graduate student and to make new friends. Since then, she has completed WIT's curriculum and performed on indie teams, WIT ensembles, and in the Harold program.
Read more about our board here.