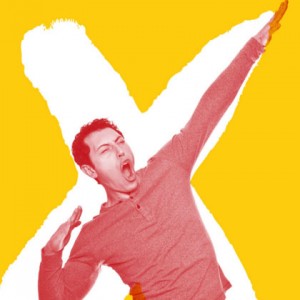 A handy guide to the competitors of FIST 2016
Q&A with Nancy Norman: Nursing, doing crazy voices, and joining King Bee
WIT ensemble iMusical announces auditions
FIST 2016 is our largest tournament ever! With a cool 100 teams entered, the competition promises to be fiercer than ever.
Here's a handy listing of all the teams competing so you can size up the competition.
After Hours
Hannah Johnson, Rachael Lewus, Ari Zaretsky
Ants… But 3 of Them
Max Torti, Michael Williamson
Baby Battlefield
Erik Beringer, Thomas Moakley, Connor Rohan
Because Baby Pandas
Josh Cooper, Alyssa Meyer, Ari Weaver
Beverly Crusher
Lura Barber, Dan Miller, Jonathan Murphy
Beyoncé Pad Thai
Danielle Deraney, Emi Ruff, Becca Velez
BOOKS
Tonya Jordan, Zach Mason, Kristin O'Brien
Borscht Gyro
Leigh Franke, Ari Koudounas, Jose Lopez-Sanchez
Bowl of Spaghettis
Thomas Vu, April January, Rudy Schreiber, Sherry Edmonds
Boy Meets Dawson's Slayer by the Bell
Devin Horne, Ellie Klein, Jessica Norman
Buck Fifty
Liz Sanders, Greg Tindale, Jordan Hirsch
Bug Juice
Molly Graham, David Richman, Renan Snowden
Bully's Day Off
Mikey Blunschi, Adam Levine, and Alan Prunier
Burger: Meating Adjourned
Sam Bonar, Elaine Colwell, Bryan Jackson
Cactus Wrestlers
JD Gore, Julia D'Ambrosi, Cristen Stephansky
Casual Encounters
Garrett Hill, Jesse Robinson, Morgan Smalley
Chest Hair
Clay Ballard, Jon Jon Raizon
Cloaking Device EP
Katie Dunn, Drew Gee, Pete Pinocci
COACH
Mary Ann Badavi, Jesse Chimes, Jenny Koch
Darboretum
Darnell Eaton, Nic Boros, Matt Mansfield
David Richman
Charles Bowles, Anthony Cusumano, Philip Greene    
Del Taco 2×3
Alex Strauch, Keenan Gibson, Alex Galloway
Dream Spooners
Sarah Houghton, Erin Murray, Jordan Phillips
Drizzyz
Isabel Galbraith, Dan Milliken, Richie Pepio
Eager to Please
Sarah Bucher, Kashyap Sridhar, DJ Carter
Emma, Matt, & Joey
Becca Daniels, Mike Baireuther, Corey Girman
Experiencing Turbulence
Erick Acuna, Ben Frazell, Chris Orvin
Fish Police
Dan Brown, Justine Hipsky, John Roller
Fromage Americain
Jeff Hewitt, Joseph Parry, Kris Shenenberger
Gator Ray
Mary Canter, Dan Koffman, Amy Purcell
Gentlemen Speakeasy
Nick Aakre, Lazan Banks, Jonathan Manning
Glitter Bombz
Terrell Fuller, Lizzie Peabody, PJ Tabit
Gnomeadsz
Ahmed Amonette, Laura Havel, Harry Kacak
Good Mates
Deirde Daly, Anika Davis, Brent Huggins
Great Question!
Em Fiske, Mike Fucci, Nina Hsu
Having a Good Time
Julie Kann, Ian Rogers, Elijah Sloan
Hot Damn!
Matt Berman, Denny Johnson, Jordana Mishory
Hot Garbage presents "Origin Story"
Darren Cunningham, Sarah Flocken, Chris Trice
It Says Here
Torey Doverspike, Chris Sloan, Rosie Grant
It's Me, Margaret
Kristin Brown, Dina Finkel, Catherine Grothus
J.E.D.!
James Cohen, Eric Smith, David Stauffer
j/k
John Windmueller and Kathryn Carlsen
JOC Jamz
Omar Parbhoo, Caroline Yates, Jesse Young
Just Friends
Macey Schiff, Ginnie Seger, Joanna Tiger
Laffrican Americans
Hank MacDonald, Tok Moffat, Allan Sidley
LIVE!
Adam Koussari-Amin, Rob Miller, Katie Ozog
Marge
Natasha Harnwell-Davis, Theresa Meyers, Corinne Weible
Meat Cat
Justin Lamb, Sarah Howell, Danny Outlaw
Melting Pot
Richard Dunn, Simon Heseltine, Rajyashree Sen
More Than A Feeling
Adam Fishbein, David Lapkoff, James MacIndoe
Mose was a Runner
Stelios Florinas, Thomas Patchan, Heather Marie Vitale
Mr. Sandman
Zach Beattie, Caroline Blair Pettit, Alex Turner
My First Time
Robin Doody, Steve Driscoll, Katie Neal
No Humans Allowed
Jamie Bingner, Taylor Edwards, Steve Major
Occupied!!!
Tim Harkin, Coonoor Behal, Jeff Bollen
One Fist, Two Fist…
Stephanie Kozikowski, Tyler Laminack, Tony Lazzeroni
People with Large Heads
Patrick Derocher, Matt Tosiello, Kyle Wedmark
Pocky
Marc Reber, Jason Walther, Sarah Yoo
Power Puff Boiz
Audrey Mattaino, Julian Morgan, Aaron Singer
Pragmatic Adventures
Noelle Beckman, Trudi Davis, Amanda Nogic
Probationary Period
Rich Casey, Carlic Huynh, Kriti Vichare
Push for Pizza
David Powell, Janey Robideau, Jessica Smith
Randos
Margaret Lee, Kevin McConnel, Gabe Peyton
receSs
Sandy Masselli, Jessy Morner-Ritt, Kevin Palermo
Remarkable Model Agreement
Yotam Gingold, Arhan Gunel, Julia Rocchi
Robot Uprising
Alyssa Marciniak, Jeremy Mark, Meredith Whipple
Rocket Blasters
Nick Bourke, Ben Ross, Goli Samimi
Roll Credits!
Megan Loucks, Emily Price, Sabrina Shahmir
Second Hand Emotion
Geoff Corey, Annie Kehrli, Sam Schifrin
Single Tracking
Christine Burgess, John Carroll, Alex Kazanas
Sorta Awake
Ray Simeon, Tafadzwa Gwaze, Bryanda Minix
Special Friends
Kaitlyn Hemingway, Shealy Molpus, Kaelan Sullivan
Spitballers
Natasha Hilton, Patrick Murray, Meg O'Halloran
Squeaky Chair
Chris Rampolla, Scott Hopmann, Emily Markle
Stephen Carter
Zac Chase, Tim Hunt, Abe Woycke
Stranger Danger
Rachael Connelly, Lisa Kays, David Steib
Sun Butter
Stacy Hayashi, Richie Khanh, Ryan Schleeter
Super Excited To Be Here
Ryan Brookshire, Erica Geiser, Nic Small
Switch
Nicole Barrett, Nick Greenough, Xavier Padin
Ten Cent Wine
Eva Lewis, Nancy Norman, Josh Seiden
That's What He Said
Melissa Gedney, Angela Karpeniak, Veronica Norman
The Bored
Liz Carlson, Madison Landis, Cynthia Newby
The Cat Picnic Trio
Elizabeth Fulton, Pia Nargundkar, Tom Di Liberto
The Chucklenauts
Mikael Johnson, Joe Randazzo, Christopher Ulrich
The Farraguts
Michael Alvino, Jacob Chadwick, Aaron Merrill
The Giggle Box Girls
Liz Faulks, Christina Sanders
The Ginger Beard Men
George Convery, Jeffrey Toppe, Andy McIntyre
The Gstaad Fiasco
Alex Beard, Aaron Mosby
The Leftovers
Sarah Leibach, Kelsey Peters, Martin Steger
The Muffin People
Stacey Axler, Erik Heaney
The Nice and Spicies
Michael Beerman, Milea Lind, Brian Petriello
The Rumblin' Bumbles
Abby Haverty, Charlie Waring
The SImps
Justin Brown, Ben Holston, Will Setrakian
Third Wheel
John Heiser, Brianna Lux, Rich Nyman
Today's Top Story
Phillip Chang, James Freeman, Julie Tice
D. D. B. (Vin Diagrams and Dream Boards)
Kaitlin Kemp, Mitch LaCombe
Walker DC Rangers
Nicolette Argyros, Aron Baum, Ryan Krull
We're gonna be outta here in a bit
Sean Paul Ellis, Jamal Newman, Yuliya Malamud
You're Invited!
Lauren Cross, Ceci De Robertis, JJ Jackson