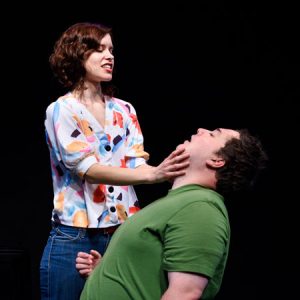 FIST 2018 team sign-ups are live
WIT hosts improv4humans contest coming in January
Q&A: Adam Koussari-Amin on Ugh, pino grigio, and DJing
Sign-ups are now open for FIST 2018! Once again, we are accepting teams of up to four members to compete for the glory of winning our March Madness-style tournament.
Before sign up, be sure to check out the official rules to make sure your team is eligible and you understand the necessary logistics of the tournament.
The first match of FIST XII is Thursday, Feb. 22, 2018 and the Championship Match is Saturday, March 24, 2018. The schedule will be finalized when we know how many teams we have to schedule. DEADLINE TO SUBMIT IS SUNDAY, JAN. 21 AT 11:59 P.M.
IMPORTANT NOTE: WIT reserves the right to cut off submissions before the deadline if we get too many teams to effectively schedule. To ensure a spot in the tournament please submit early.
Published:
December 13, 2017