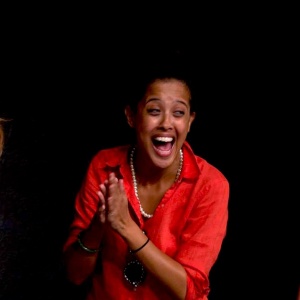 Sara Rouhi
Washington Improv Theater
Emlyn Morinelli McFarland
Dan Milliken
Sara Rouhi has been a "theater geek" since the early aughts (performing, directing, and writing).
She joined Washington Improv Theater as a student in 2010 to face her fear of unscripted theater. She is a founding member of one of the longest running indie troupes in DC: Sistine Robot (the "actor" of the group) and has performed with the Robots in the District Improv Festival, Providence Improv Festival, Del Close Marathon and Baltimore Improv Festival amongst others. She is a former member of WIT Harold Team, Madeline, and a cast member of WIT's romcom take on Love Actually, Improv Actually.
In her spare time she sells stuff to librarians. Her performance mantra is, "you don't have to be funny to do improv." Case in point.
Photo by Darian Glover
Hidden talent
Recreating a posh British accent
Favorite Historical Figure
Elizabeth II