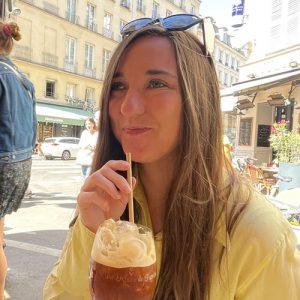 Morgan Burris
Washington Improv Theater
Patrick O'Leary
Michael Kopalek
Morgan is a lifelong improviser and proud cat co-parent.
Morgan was born and raised in Indiana, where she began doing improv, stand up and sketch at Indiana University where performed regularly in two campus troupes. Working with other campus comedians and Funny or Die, Morgan led the planning of and performed in the Indiana University Campus Comedy Festival, a showcase of the impressive comedic talent at the school.
After college, Morgan traveled across the country working on multiple Democratic political campaigns, but has since stopped working in politics, deciding instead to get 8 hours of sleep and pursue meaningful hobbies.
Besides comedy, Morgan is learning how to skateboard, play chess really really well, and become mindful.
Personal hero
Gilda Radner
Personal motto
One day the sun will explode and swallow the Earth <3