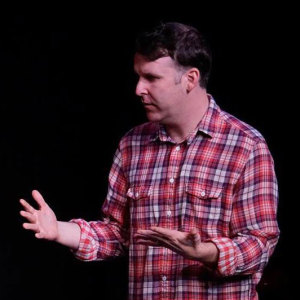 Michael McFarland
Washington Improv Theater
Jack Novak
Stewart Walsh
A native of Doylestown, PA, Mike McFarland studied drama at The Actors' Center and performed in several long form ensembles in Philadelphia.
Mike also founded and produced the Philadelphia Improv Festival. He continues to serve on the advisory board for the PHIT and co-produces its Duofest. Moving to NYC in 2005, Mike was a longtime resident performer at Magnet Theater and The People's Improv Theater. He served as founder and executive producer of the NYC Improv Festival (The PIT).
In addition to Commonwealth, Mike also performs with the independent team The Score DC and the duo Michael Loves Greg. He also performed with the WIT Harold team Love Onion. Mike has coached, taught or directed at PHIT, NYC's Magnet Theater & The PIT, WIT, BIG, and the University of Iowa.

Photo by Darian Glover
Favorite historical figure
Charlie Chaplin