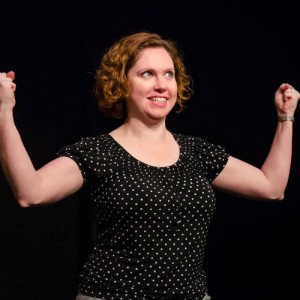 Madeline Dunsmore
Washington Improv Theater
Morgan Goetz
Alex Turner
Madeline Dunsmore, born and raised in Birmingham, AL, is unconfirmed 1/16th cartoon (on her mother's side).
Madeline was a theatre major at Wake Forest University in the early 2000's and started taking WIT classes in 2013. She's performed on a few FIST teams including Moose Knuckle Sandwich and Fast Action Response Team.
When she is not making stuff up on stage, Madeline is a Change Management consultant. Which sounds like a made-up job of make-em-ups.
Personal Hero
Hermione Granger