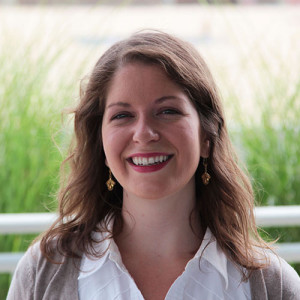 Arianna Koudounas
Washington Improv Theater
Thomas Harris
Jonathan Murphy
Arianna Koudounas is a transportation planner for the Metropolitan Washington Council of Governments (COG).
In this capacity, she serves long-term strategic transportation planning efforts for the DC-Maryland-Virginia Metro Area.
She has a dynamic background in stakeholder engagement and placemaking, covering topics ranging from transportation to sustainable development, public health, aging in place, and arts & culture. A trained facilitator and former community organizer, Arianna sees great value in creative solutions to advancing communication between disparate groups. Prior to joining COG, Arianna was the Program Manager for the Landscape Architecture Foundation where she managed the award-winning "Landscape Performance Series."
She is a member of the American Planning Association and the Women's Transportation Seminar. She holds a bachelor's degree in environmental studies from New York University and a master's in urban and regional planning from Georgetown University.
Arianna became involved with WIT on April Fool's Day 2013 and hasn't looked back since. She has completed the WIT curriculum and is a member of the indie troupe The Carmichaels.
Childhood nickname
Arnaki (means little lamb" in Greek)
Hidden talent
Clicking my tongue REALLY LOUD