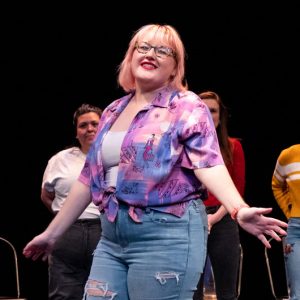 Audition: New WIT show focuses on the MLM industry
Meet WIT's board: Hilary Joel
Meet WIT's board: Matt Alexander
Hey you!
We couldn't help but notice that you'd be a great addition to our downline. We're looking for performers just like you to join the cast of Not a Pyramid Scheme, an improvised show about the world of multi-level marketing (think essential oils and overpriced makeup) and get-rich-quick schemes. We'll poke fun at capitalist excess and culty groupthink while honoring the realities of people who join MLMs looking to make a living.
Ideal performers will excel at satire and emotional commitment and be comfortable playing with dark and absurd themes. We require all auditioners to have at least one year of improv performance experience and to be at least slightly familiar with the concept of multi-level marketing. Completion of the WIT curriculum or equivalent training is a huge plus. We encourage performers of all identities, age, and backgrounds to audition.
Click this link for the audition form. The deadline to sign up is 11:59 PM ET on Friday, Jan. 13. Auditions will take place at Studio Theater on January 21, 22, 28, and 29.
Performers will be expected to be available for rehearsals on most Saturdays at 1 – 3 PM from Feb. 18 – May 13. Performances will occur May 19th – June 10th at Studio Theater. Not a Pyramid Scheme is co-directed by Kaelan Sullivan Fleury and Clare Mulligan.
If you have any questions about the team/eligibility, please email Clare Mulligan (claremmulligan@gmail.com).
Published:
December 16, 2022