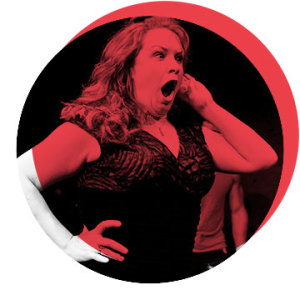 Located in the vibrant 14th St. corridor in Northwest D.C., Washington Improv Theater is a company in residence at Studio Theatre at 1501 14th St NW, Washington, DC 20005. Our staff works virtually weekdays 10 AM to 6 PM.
If you are coming to a show, check your ticket. We do shows at multiple venues all over town!
Office Hours
Got a question? Take a look at our Frequently Asked Questions list to see if we've already got your answers. If you need to talk to someone, you can call our administrative office at (202) 642-2867.
MON – FRI 10:00 AM – 6:00 PM
SAT & SUN Closed
Socialize
We're social butterflies. Let's be friends.