WIT in Space: The Next Frontier
May 6, 2017
Boldly go with us, as we embark on our greatest voyage yet—the journey toward a permanent home for WIT.
Madeline + iMusical
The High-Fivers + Mystery Improv Theater + Door #3
Details
Date:
Saturday May 6, 2017
Price:
Tier One $75; Tier Two $100; Tier Three $200—All proceeds go toward supporting WIT's quest for a new space!
Enjoy drinks, food, and a special performance or two all in the name of supporting WIT's quest for a permanent theater space.
Event exclusive: Everyone in attendance will get a sneak peek at our vision for what WIT's future home might look like.
Attire?
Space-theme-optional, so come as a Wookie, a Cylon, Judy Jetson, a Star Trek redshirt, Twiki – ANYTHING space-themed. OR just come in whatever fun party clothes you'd wear to a party on a space station.
What Should You Bring?
Your sense of fun (as always). Your friends and associates who enjoy your sense of fun and who you think do or will enjoy WIT. And your space credit card.
How do I get there?
Metro is best—the venue is a short walk from the Brookland-CUA metro stop (red line). There is some street parking in the neighborhood, but you can also pay to park here.
DJ Entertainment & Production provided by DJ Tanner
Sponsors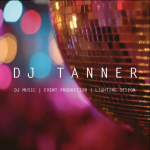 Tickets
Tier one: Ground Control ($75)
Get admission to the event, which includes food and an open bar.
Tier two: Blast Off! ($100)
All the perks of tier one, plus a pair of tickets for WIT's May run at DCAC!
Tier three: Interplanetary Adventurer ($200)
Everything above, plus you'll become an official sponsor of the event with a customized shout-out on social media and listing on the web!
Can't make it to the event? You can still support WIT with a donation!
Individual Sponsors
Thank you to Jamie Bingner, Jeff Bollen, Whitney Brimfield, Rich Casey, Jules Duffy, Terrell Fuller, Michael Kitces, Dennis Johnson, Sarah Ann Houghton, Jennifer Hyman, Juan Jara, Kim Martin, Aaron Mosby, and Jessica Norman for being individual sponsors of WIT in Space!