Teen Spirit: A prom-themed fundraiser bash for Washington Improv Theater
May 10, 2019
Relive high school on your own terms while supporting Washington Improv Theater.
Asperger's Are Us
The Jason Saenz Comedy Fundraiser -- SOLD OUT
Details
Price:
Tier One $85; Tier Two $125; Tier Three $200
It doesn't matter if your high school experience was spent scoring winning touchdowns, cropping photos in yearbook, or casting spells with the goth kids. WIT wants you to get into the Teen Spirit.
Join us at The Thurgood Marshall Center (just a few blocks east of Source) on May 10 from 7 – 10 PM. We'll have a variety of food and drink served, plus dancing and a few surprises. Teen Spirit will also feature the return of WIT's silent auction, with unique experiences galore up for bidding.
Already purchased your ticket? You can still upgrade to detention!
What to wear
If you haven't already Marie Kondo-ed them, unearth your prom outfit from the back of your closet! Dress up like your favorite high school archetype with a letter jacket or tennis uniform. Wear your Walgreen's uniform.
What to bring
Anyone who might enjoy a night of food, drink, friends, and high school nostalgia.
Accessibility
The Thurgood Marshall Center is wheelchair accessible via an elevator near a side entrance. Signage will be clear at the front of the building. If you have any accessibility concerns, email wit@witdc.org.
Sponsor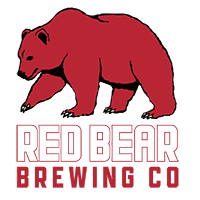 Tickets
Tier one: Friends forever ($85)
Get admission to the event, which includes heavy hors d'oeuvres and an open beer and wine bar. As we go on/ We remember/ All the times we/ Had together
Tier two: DETENTION! ($125)
Everyone knows all the cool kids go to detention. Limited capacity! Get your tickets now! ($25 of this ticket is a tax-deductible donation)
Tier three: Valedictorian ($200)
Everything above, plus you'll become an official sponsor of the event with a customized shout-out on social media and listing on the web! ($100 of this ticket is a tax-deductible donation)