Not Great with Kids + Farewell to Jaci Pulice
Harold Night - February 23, 2016
Harold Night is WIT's weekly homage to the world-famous longform improv format: the Harold. It all starts with an audience suggestion. From there, WIT's four Harold teams create unique worlds full of vibrant characters right before your eyes.
Richie + Wallawoo
Wallawoo + Madeline
Details
Date:
Tuesday February 23, 2016
Note: There is no jam following tonight's performance.
Farewell to Jaci Pulice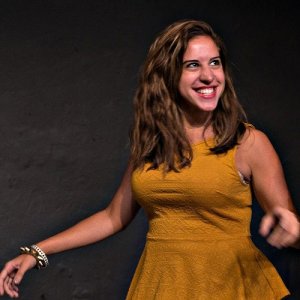 Following the performance by Harold Team Not Great With Kids, an assortment of WIT players will take the stage for a farewell performance honoring, and with, Jaci Pulice, who is leaving DC. Jaci has played with all of these improvisers in various combinations, from her ongoing work on company ensembles iMusical and Commonwealth, to playing on special project Improv Actually, to helming the pioneering Women's Voices Theater Festival production The October Issue.
Cast includes: Matt Berman, Mark Chalfant, Catherine Deadman, Jules Duffy, Bryan Jackson, Ryan Krull, Jamie Lantinen, Eva Lewis, Dan Milliken, Caroline Blair Pettit, Kate Symes, Greg Tindale, and more.