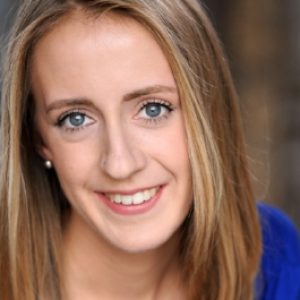 Mona Thompson
(she/her)
Washington Improv Theater
Amanda Fulton
Elizabeth Leff
Mona thinks about improv all the time. She's currently most excited about creating wild environments onstage and genuinely accepting every little thing her scene partners do.
Mona grew up in DC and is excited to return after many years in the Bay Area and one year in Boston. She fell in love with improv in college as a member of the Stanford Improvisers then went on to teach and perform it at theaters and tech companies in San Francisco. She has performed and taught in Norway, Finland, Austria, the Netherlands, and 21 cities around the United States with her two-woman group, Mona and Shara Do Improv. She has her Ed.M. in Arts in Education from the Harvard Graduate School of Education, where she studied improvisational theater, communication, and group learning design.
Mona loves teaching improv more than almost anything else. She especially loves the joy and playfulness that comes from mastering new skills with a group.
Student feedback
"Mona was warm and supportive. She held the room and made me feel safe to try new things."
Secret talent
Knowing all the words to We R Who We R by Ke$ha
Secret weakness
Constantly forgetting what "Price Is Right rules" means