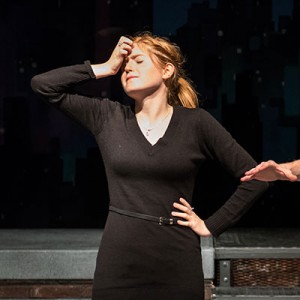 Lauren Cross
Washington Improv Theater
Ryan Brookshire
Em Fiske
Lauren is the kind of person you want on your side during a dance off. She thinks gift cards are an impersonal gift, but will begrudgingly accept. She's also a vegan. But like, the cool kind.
Lauren spent four years in Boulder, Colorado improvising with the most bad-assed college improv team, Left Right TIM. She also took classes and learned how to communicate good.
Lauren is a sympathetic cryer. If you're crying, she's crying.
Photo by Jeff Salmore
Spirit Animal
Elizabeth Warren