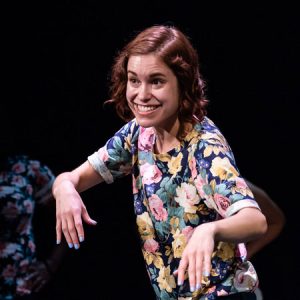 Give your office holiday party a unique twist with an improv show
The WIT Community Fund: What Your Support Does for DC
The Types of People in Your Office Who Could Use WIT@Work
As the holiday season approaches (we know, we know! It's not even Halloween yet), WIT is ready to bring laughter and fun surprises to your company's holiday party! A private show is the perfect way to bring your team together.
WIT's private shows can be as audience-involved as you wish. We've done performances for a variety of clients including Google, the International Monetary Fund, the Boston Consulting Group, and Deloitte.
Our performances are very flexible and customizable. A typical show length is around 45 minutes to an hour, but we can be flexible to meet the needs and schedule of your event.
Want to learn more? Contact WIT@Work Director John Windmueller at john@witdc.org to find out how we can make your holiday gathering more spontaneous, joyful, and laugh-filled.
Published:
October 16, 2019