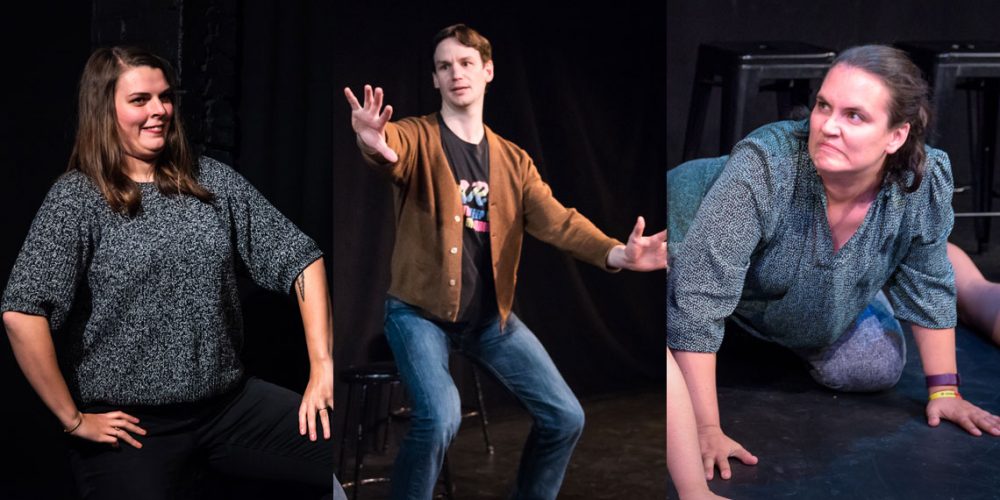 The NitWITs
Washington Improv Theater's crew of NitWITs makes improv fun for the whole family. Honestly. No clowns. No giant-headed creatures. Just hilarious improvised theater.
(y)Our Town
And, Scene!
Every NitWITs show is a high-energy, unique theater experience for families. You've never seen anything like it before! And you'll never see anything like it again…because it is all made up right on the spot with the help of your suggestions.
Audience members guide the cast in making up spontaneous stories and playing fun theater games in a family-friendly, relaxed atmosphere.
NitWITs shows are recommended for ages 6 and up.