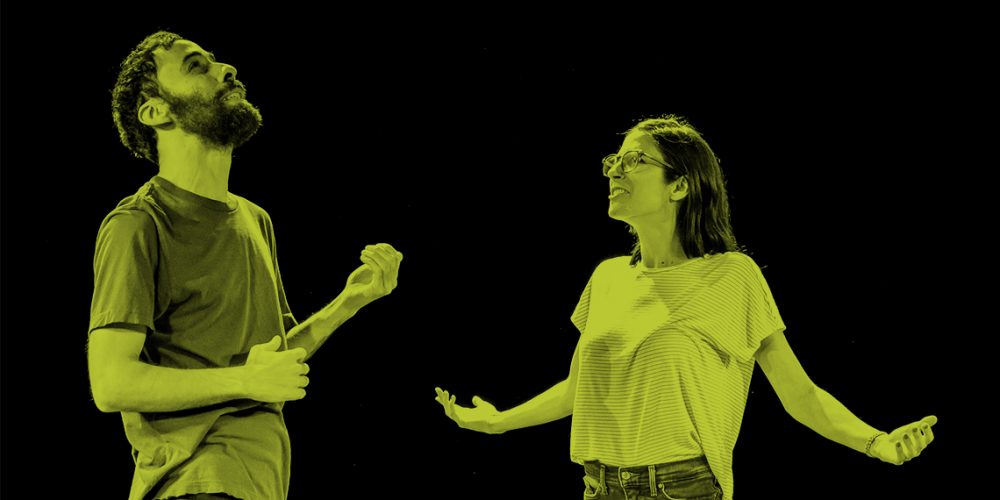 Zen and the Art of Improv with Annie Barry
Slow down and let the scene come to you. Let the character come to the life in their environment to ground yourself and the scene.
Advanced Format: Improvised Sketch - with Ashley Siebels
Do the Fun Idea with Annie Barry
So often in improv we are whizzing through our scenes to find the unusual pattern of behavior. Like a train careening down the track, we feel we must race to the finish. By slowing down and letting our bodies and minds rest in the environment around us we are able to more fully imagine the space we are conjuring. Through this state of patient play we can fully invest in our characters and allow our unusual patterns of behavior to organically appear without the force and fear that comes from inventing in the moment. When we play in this heightened state of being we will allow ourselves to really listen to ourselves and our scene partners. We become so tuned in that we miss nothing and use everything.
This workshop will focus on slowing down through mediation and staying in that flow through the scene work.
ABOUT ANNIE
Annie Barry is a teacher and comedienne who has been performing improv for over ten years. She started her education at the UCB in New York City. She performed for two years on the Lloyd/Harold team Graceland. She guest played on the Hip Hop Improv Show "Take it Personal" at the UCB East. She moved to Washington DC where she taught numerous levels at the Washington Improv Theater. She performed around DC with NIXON, The Prosecution, Colossus, Couch $ and NOX! She moved to Seattle and founded Bandit Theater. She believes in the power of her students voices and the ability to create social change through comedy. Follow her on instagram @ Barryisscary and @BanditTheater
Prerequisite:
Level 3: Character, or permission from the Education Director