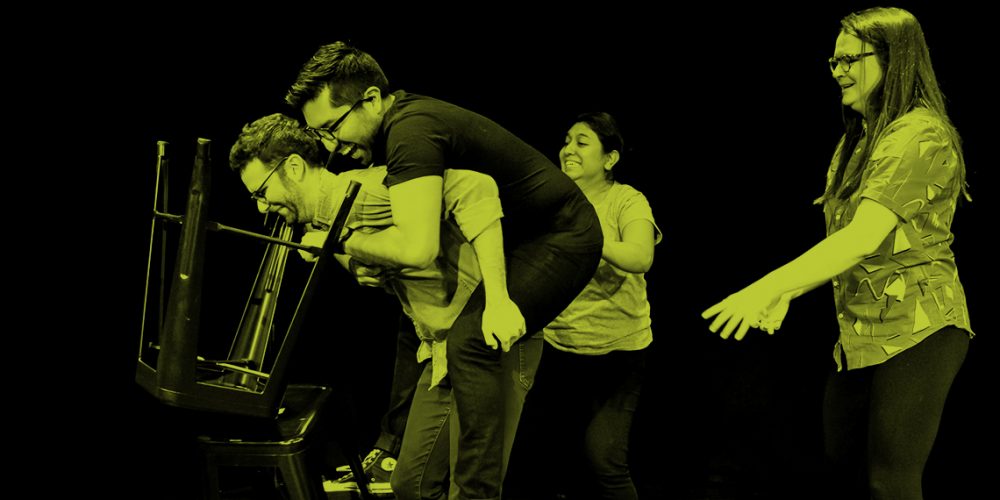 What's fun to YOU? with Erick Acuña
Remember when you didn't know any improv rules so you just had fun? Reconnect to your sense of fun and apply it to your new skills
Accents for Improv: Scottish & Russian with Sarah Nichols
Top of the Scene To You with Jordana Mishory
Sure, you get a lot of notes in classes about, but what's fun to you? In this workshop you'll learn useful tools to discover what's fun to you in an improv scene.
From a game based approach, you'll discover how are scenes with a voice of reason different than scenes with peas in a pod, and how are peas in a pod scenes different than unusual world scenes. Based on what's fun to you, we'll explore playing those scenes in different ways, with a clear game, and exploring and heightening your choices.
ABOUT ERICK
Born and raised in Peru, Erick learned that the language of improv is universal. Erick believes that no matter where we come from, we all can improvise. At the end of the day, improvisation is not scripted, and nor is everyday life
Erick is a Peruvian comedian and writer. He studied in 2010 at Ketó Improv Theater in Peru, and after moving to the US he completed both Washington Improv Theater's (WIT) and New York's Upright Citizens Brigade's programs. He has also completed the Comedy Writing program at The Second City.
Erick performs at WIT with The Broken Bones (2019 FIST's winners), Poetic Resistance, The Interview, Improv Actually, and Bring Back the 90s. He directs WIT's rock musical Heavy Rotation. In addition, he performs with indie teams Press Play, Captain PhD, Couch Money, Sábado Picante, and Latinx States of America; as well as Who Did It? at Dojo Comedy. He has also written and performed the one-person show 'Acuña Acuna' (2019 Capital Fringe's Best Show) and the musical 'Quad Side Story'. You can find out more at erickacuna.com
Prerequisite:
Level 1: Foundations of Improv, or permission from the Education Director