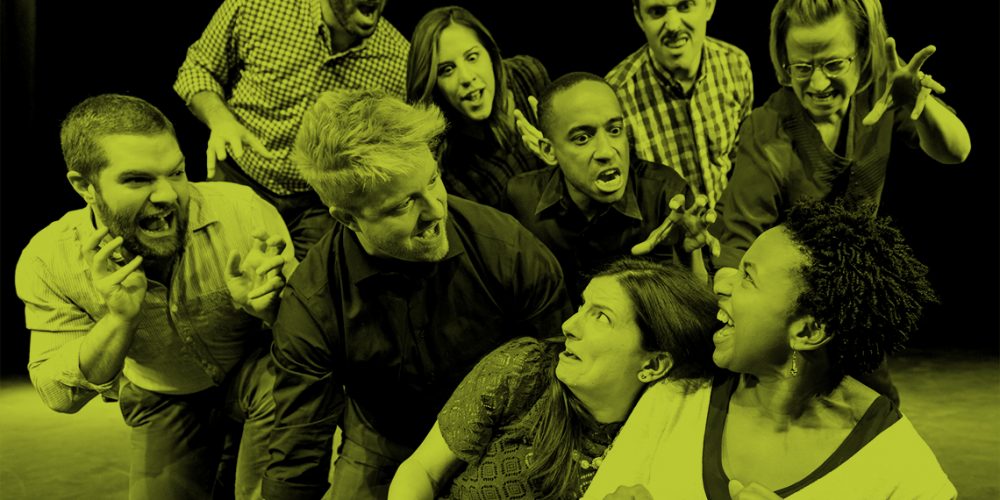 Unleash Your Inner Pirate! with Sabrina Shahmir
Get out of your head and play from the gut! Learn to surprise yourself by swinging into the unknown with glee.
Focus Your FIST Idea with Ray Simeon
Stuck In Character with Elizabeth Fulton
Note: Class size is limited to 10 participants giving you lots of time to work on scenes with the instructor
This workshop is designed to help you surprise yourself and your scene partner, be more playful on stage and unleash the swashbuckling pirate inside of you!
This workshop will start with a wild, flailing warm-up and exercises designed to promote looseness, high energy and group mind. You will be thrown into scenes without any opportunity to plan. We will try initiating scenes over and over again and discover what happens when we push our self-imposed limits. The goal is to do things never done before, increase emotional range, and play from the gut, not the head.
ABOUT SABRINA
She holds a degree in theatre from The University of Maryland, College Park, which she uses to make you think she's really crying. She completed the WIT Curriculum in 2016. Sabrina is from Cobb Island, Maryland where she grew up riding bikes, reading books and eating crabs. Her favorite hobbies include eating, daydreaming, and playing Sims 3.
Sabrina has played with legacy Harold team Diviglio, WIT Special Project The Fourth Estate and indie teams Vital Lamps and Grandma's Fire Blanket. She has coached indie team The High-Fivers since their inception in 2017.
Prerequisite:
Level 3: Game (or the previous Level 3: Character), or permission from the Education Director