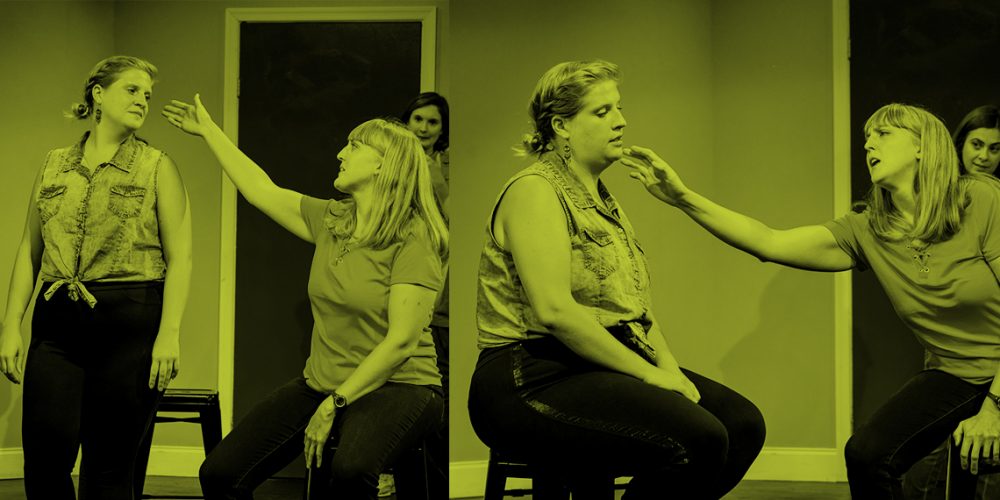 Triggering Game with Em Fiske
Stop working so hard! Make simple characters choice about your wants to make it easier to push your buttons
Foundations of Musical Improv with Ryan Brookshire
Slow Down, Do Less with Megan Gray
Wealth, friendship, security–we all want something at the end of the day. This workshop is going to help you use your character's motivation to bring game to life within scenes. Use what you've already established to activate scenes more easily.
We will run through exercise that focus on simple character feelings, wants, and worldviews. The goal is help focus you on what's important in the scene, not the plot or scenario you are in. You will also work on doing larger scenes where to identify games within scenes and work in techniques for finding a rhythm/pattern for repeating the game.
ABOUT EM
Em loves improv and loves teaching, so this is a win-win in her book.
Em always enjoyed comedy and was interested in improv, but it wasn't until she moved to DC that she dove in and never looked back. After reading Tina Fey and Amy Poehler's autobiographies, she decided it was finally time to give it a try. Doing improv has benefited her in her personal and professional life and she would highly encourage anyone to try a class.
Prerequisite:
Level 3: Game (or the older Level 3: Character)