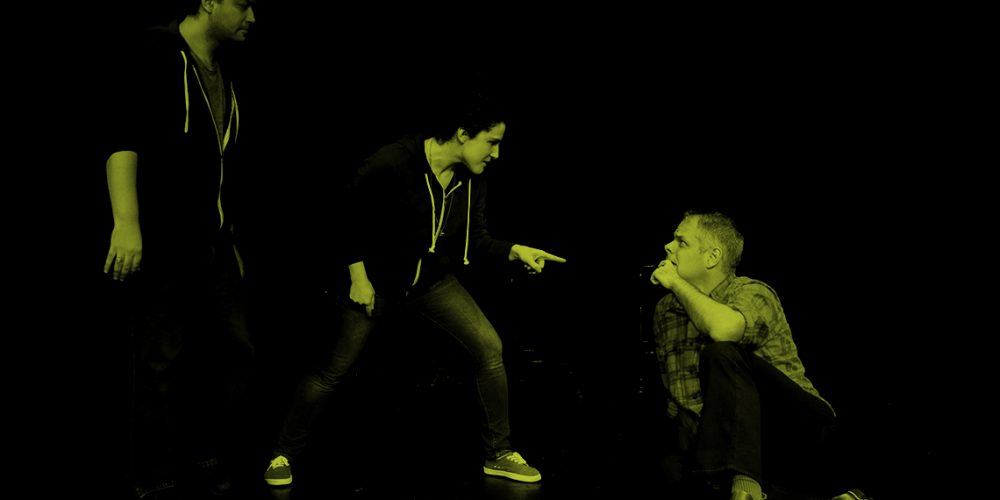 The Right Choice is the Active Choice with Megan Gray
Your scene is off to a great start, but then all of a sudden you feel stuck? Learn to make more active choices to propel you further into the scene
Slow Down, Do Less with Megan Gray
Stay in the Moment You're In with Megan Gray
You can do anything in a scene — but do you find yourself talking more than you're doing? You might be making lateral choices, rather than the active choices which can propel you and your scene partner forward.
This workshop will work on making the distinction between active and passive choices, the best way to make them in the scene, and how to react once their made.
ABOUT MEGAN
Megan is the former Artistic Director of the Magnet Theater, a writer, performer and native New Yorker. She has performed with Second City aboard the NCL Gem and is a member of Magnet's resident team "Junior Varsity." She can be seen in such notable shows as "The Armando Diaz Experience" and "The Cast." Megan also produces and hosts the monthly female improv show "We Might Just Kiss."
In addition to teaching Level One, Level Four: Busy Town and the Lady Party class, Megan has taught improvisation at C.W. Post University, Brookdale Community College, Fairfield University, Columbia Business School and festivals around the country. She has studied improv at the Magnet and the UCB Theatre with Armando Diaz, Kevin Dorff, Christina Gausas, Dave Pasquesi, TJ Jagodowski, Jean Villepique, Joe Bill, Dave Razowsky and many others.
Megan graduated with a degree in Dramatic Writing from NYU's Tisch School of the Arts and has written for MTV2 and Comedy Central online. She has appeared on "Late Night With Jimmy Fallon" and "Late Show With David Letterman." In her spare time, she travels the country performing improv with Magnet Theater's Touring Company. In conclusion, Megan wishes you'd call her more.
Prerequisite:
Level 3: Character or permission from the Education Director