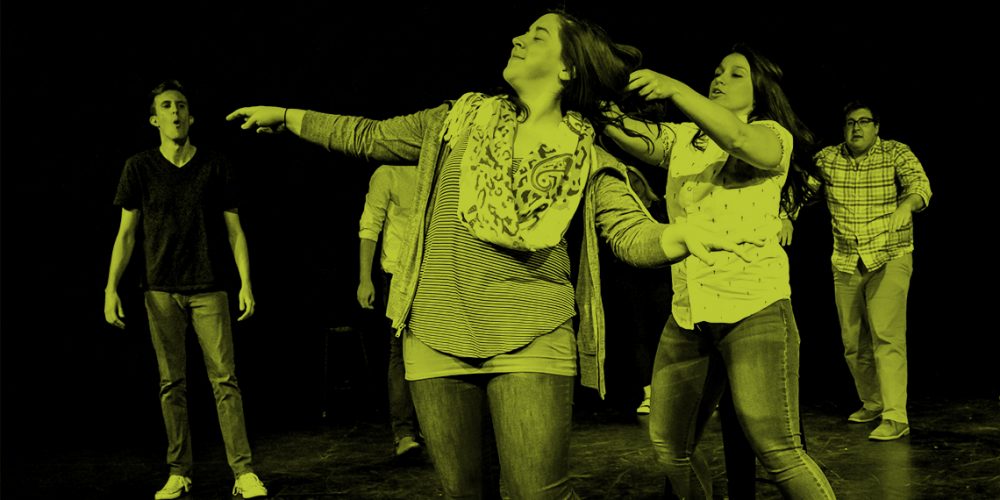 Stuck In Character with Elizabeth Fulton
Character work doesn't have to feel hard. The key is to get comfortable sticking with the simple choices you've already made.
Unleash Your Inner Pirate! with Sabrina Shahmir
Monoscene: The Joy of Staying Put with Ben Taylor
You deserve to feel comfortable being a character for the length of a scene, or an entire run. The moment you can ground yourself in your character's point of view or what they care about, the rest of the scene feels easier.
You will learn tips and tricks for establishing characters at the top of the scene that are sustainable. One of the most common problems in improv is feeling unsure of how to move a scene forward. You feel like you hit a wall sometimes. This workshop will provide some troubleshooting tips to get unstuck from that feeling and remain in character during a show.
ABOUT ELIZABETH
Elizabeth has been making her family laugh since 1991 and now enjoys the new challenge of making strangers laugh. While her theater roots technically go back to summers enrolled in Round House Theater youth programs, she was shy enough to last-minute avoid any talking or singing roles (does that still count?). While enrolled in the WIT curriculum, Elizabeth was empowered to take a stand-up class at the DC Improv and you can now find her performing in venues around the Washington D.C. area and in Baltimore.
Prerequisite:
Level 3: Game (or the previous Level 3: Character)