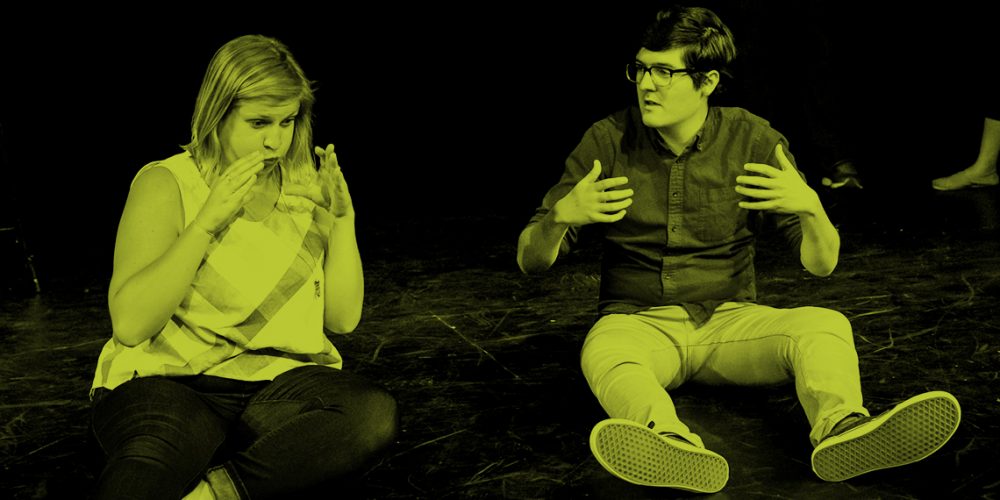 Storytelling and Improv Games for Kids and Families with Erin Murray
Keep your afternoons and weekends interesting and full of laughter.
Storytelling and Improv Games for Youth with Erin Murray
Level 1: Foundations of Improv
Designed specifically for children and families, this hour online session will introduce you to the fun of improv! We'll play games that tap into your creativity, while developing skills that enhance listening and engage the imagination.
You'll be able to play these games on your own! Keep your afternoons and weekends interesting and full of laughter. You will learn the basics of collaborative improvised storytelling using the skills you learn.
Children ages 5 and up are welcome with an adult.
ABOUT ERIN
From rural Eastern Shore Md., Erin Murray started performing improv as a college freshman.
Erin has taken classes and workshops at Washington Improv Theater and the Upright Citizens Brigade Theatre. She also performs with her fellow blonde duoprov partner in Dream Spooners and with her friends on The Lodge!
She's a member of the WIT improv team, The NitWITS, who design shows for kids and families.
Erin works full time as an ASL interpreter here in the District. Her go to karaoke songs are "If I Ain't Got You" by Alicia Keys and "Somebody to Love" by Queen. She loves painting her friends weird, small watercolor pictures, most recently a rainbow chicken daydreaming about ketchup. Her favorite DC spots are Eastern Market and any/all Cava Grill locations.