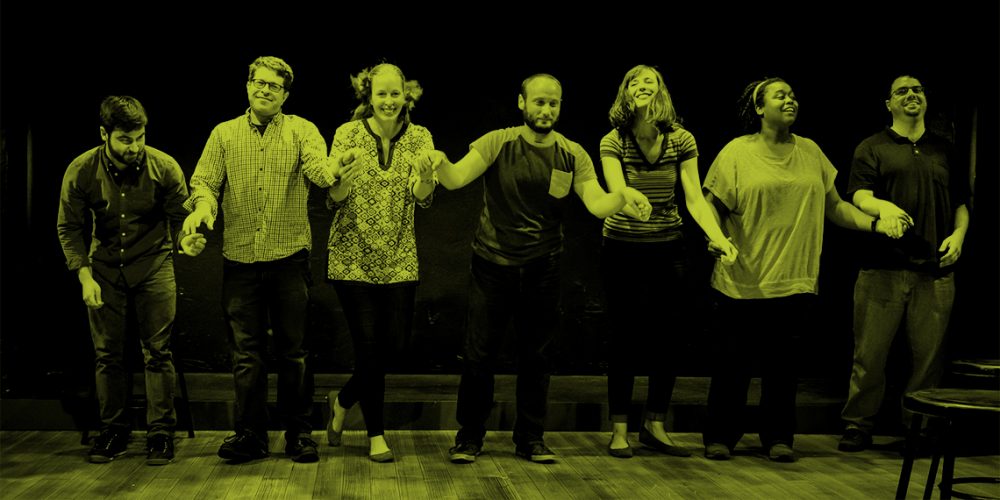 Short Form for Long Form Improvisers with John Windmueller
Learn to craft a crowd-pleasing show and quicken your improv moves by practicing short form.
Silence and Emotion with L.E. Zarling
Accents and Other Funny Voices with Luke Hennig
Designed for experienced long-form performers, this workshop will use short-form games to help simplify and strengthen your scene work. You'll also leave with new tools for designing and performing themed shows that engage your audiences in meaningful and fun ways.
We'll introduce, rehearse (reps!), and cover advanced performance tips for the short-form games that I've found most helpful for drilling critical long form skills and for developing themed shows for private/corporate events.
ABOUT JOHN
John Windmueller loves improv. Loves it! Being present in the moment, supporting and being supported, laughing and having fun… what's not to love?
He has a longer explanation for why he was drawn to improv that weaves together a background with auto-cross racing, Zen, and his former day gig as a college professor teaching conflict resolution. John has over a decade of experience teaching and performing, and he has led sold-out workshops at improv festivals and camps across the US. He also serves at Director of WIT@Work, the corporate training and applied improv branch of WIT. John performs with the WIT house ensemble King Bee and actively performs in festivals across the U.S.
Double-fisting his improv across two cities, John is also a member of the Baltimore Improv Group (BIG), where he performs with the house ensemble Lekker and numerous side projects (Flannel Club, j/k, Local Spot, and Unscripted).
Prerequisite:
Level 5: Harold or with permission from Education Director